Story of Tristan, Painted Marriage Chest, Breton?, 1150-70AD, Cathedral Treasury, Vannes
Top and Front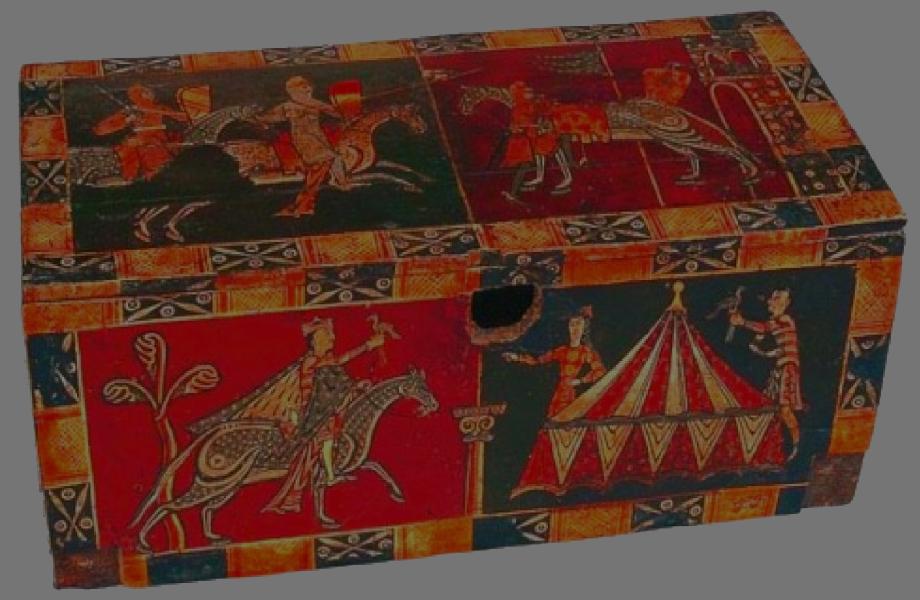 Source: poudouvre






---


Referenced on p.26, Arms and Armour of the Crusading Era, 1050-1350, Western Europe and the Crusader States by David Nicolle
19A-E 'Story of Tristan', painted wooden marriage chest, Duchy of Brittany, 1150-70
(Cathedral Treasury, Vannes, France)
The painted chest from Vannes portrays normal as well as unusual arms and armour. The former are seen where two horsemen (A and B) attack a third (C), who is caught while in the act of mounting his horse. A fourth figure hands the startled knight his shield. The helmets are conical, two with nasals and one without. One has a straight front profile, another a forward-angled crown. Mail hauberks still lack mittens but include the usual coifs. It is interesting to see how far forward the horsemen thrust their shields.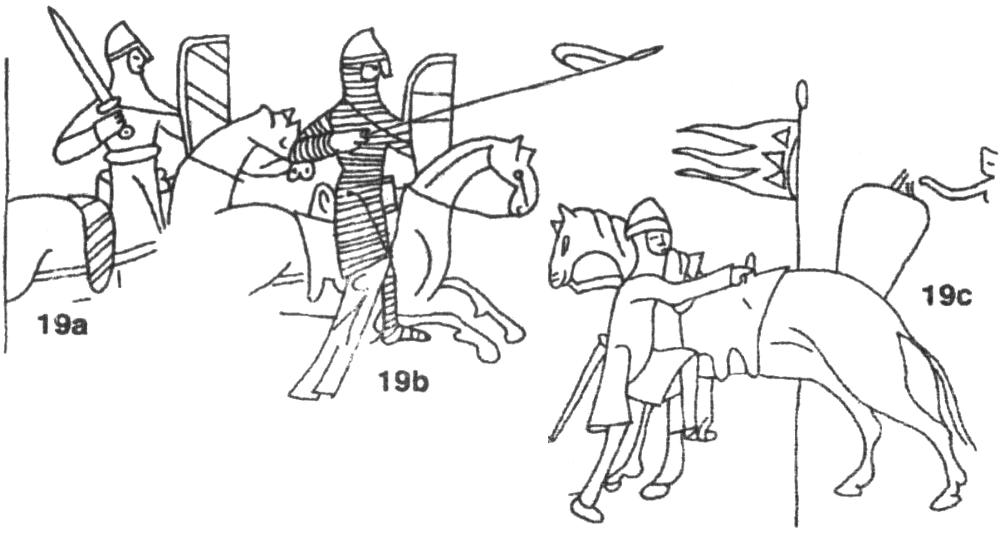 ---

Back to Story of Tristan, Painted Marriage Chest, Breton?, 1150-70AD, Cathedral Treasury, Vannes